A Penny for Your Thoughts
Does your organization have a process to handle changes to services, applications and other types of configuration items?  Is that process able to withstand compliance audits?  Are you able to correlate changes to other ticket types within your organization like incidents and requests?  If the answer to any one of these questions is no, it may be time to reevaluate your change process.
Here's a Nickelback 
ServiceNow's current Change Application has 5 features out of box that can set your organization up for success when implementing Change Management.
Standard Change Proposal process – allows anyone within the organization to propose a standard change template that once approved is automatically added to the standard change library for selection.
Change Request Interceptor – a landing page that gives users the ability to select from the three types of ITIL recognized changes Normal, Standard, and Emergency.
Conflict Checking – the ability to check conflicts against blackout periods and maintenance windows.
Risk Assessment – using survey type functionality, a risk assessment provides a list of questions with various weighted values that help determine the risk score and level of a change.
CAB Workbench – the one stop shop for the Change Approval Board to schedule, plan, and manage CAB meetings from a sleek user interface.
On a Dime
Service Catalyst has accomplished half a dozen Change implementations this year alone and while the out of box offerings are great, it's telling that no one implementation has been the same.  For example, the implementation we did for our higher education client was drastically different than our tightly regulated third party insurance client.  Each of these implementations faced Change Management needs beyond what ServiceNow's current out of box solution provided.  So, we worked to ensure that the solutions we provided met the needs of each individual client.  We developed a standard change template review process, ensuring that templates remain current.  We provided the ability to automate risk calculations based off the Configuration Item's information without a user ever having to complete a risk assessment.  We considered that not all CI's will have the same approval or tasking workflows and developed a system that allows for subtypes of changes.  These pieces of functionality, along with other enhancements, boosted the out of box offering of Change Management and raised its value on a dime.
Quarter Pounder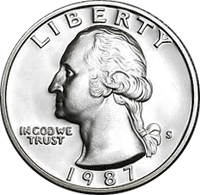 With cheese… tying it all together in a big juicy burger: you can have all your changes in one release.  Utilizing ServiceNow's Release application, organizations can have the ability to house a group of changes into a single release and keep tabs on the status of each change within that given release.  We've developed the ability to check conflicts against all changes within a release and provide the means to update changes directly from the release record.
We've found all that's left in the couch and wouldn't mind sharing because we know all organizations could use a little change.